Hi Everyone,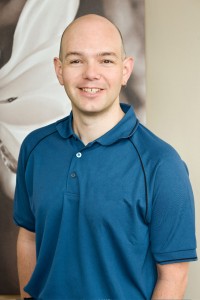 Since I started instructing L.A.S.T. courses, the courses have been enhanced by the students continual input. Every aspect of the course, from the layout and the content included of the course manuals, to the amount and timing of materials I deliver, have all been influenced by what the students have liked and disliked, your wants and needs. I've always believed that cco-creation of the course (help and knowledgeable suggestions from you) adds to the value I strive to give back to our profession.
You have made L.A.S.T. courses the success they are. The courses sell out and I get daily testimonials from you telling stories of how the techniques have helped your pateints', taken your treatments in new directions, gotten longer lasting effects, and so on. I am completely humbled by all of this.
I've got an upcoming Online Shoulder Course that I'll be launching very soon and I'm sending you a preview video. Before I shot 1 minute of video, I asked for input. I heard feedback about what you liked, disliked, wanted, needed, didn't want or need based on your experiences in purchasing either instructional DVD's or online courses.
You wanted:
Basic anatomy review – check
Evidence informed research supporting the techniques – check
A real person with a real injury as the demo patient- check
Far away and close up shots – check
Good lighting and sound – check
Clear instructions to perform the technique properly minimizing risk of harm – check
Instructions and demonstrations of proper biomechanics and posture to perform the techniques – check
Simple Easy to follow navigation through the course – check
Online Course Manual – check
Easy access anywhere, anytime, any device – check
A full TREATMENT of the demo patient – check
No demos of the technique, but actual TREATMENT of the patient on the table – check
Lifetime access to al materials – check
Access to me personally – coming soon!
Once again, I'm asking for your helpful comments and suggestions.
I'd appreciate it if you would watch the video I've attached, play them in your treatment room, practice the technique with your patients while watching and listening to my instructions and then come back here and comment on what you liked and any positive changes you'd like to see in the next course. I read all the comments and try to answer as many as possible.
I believe that having you co-create the courses with me will create an innovative series of courses that will change not only how our profession educates itself, but also how we utilize that education during treatment to best improve the quality of our patients life.
Here's the videos. I look forward to hearing your thoughts!